Miedo
(Residence of Monk Kukai)
A national treasure from the 14th century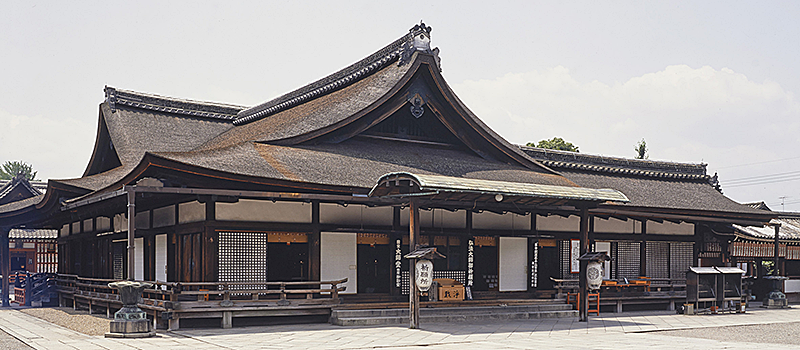 The Miedo functioned as the residence of Kukai (the founder of Shingon Buddhism). It is an elegant architecture of former aristocrat-residence style, obviously very different from the other structures of To-ji.

The major part of the present building was built a year after the original building burned down in 1379. In 1390, the present form of the building was completed after some additional construction.

Every morning at 6am, a meal and tea are served in front of the statue of Kukai to which the hall is dedicated. Then a relic of a Buddha brought back from China by Kukai is placed on top of the head and in the palms of those participation in the ritual. It is a morning service open to anyone.